Download our FREE 5 Day #SELFCARE Reset!!
You will get meal plans, shopping list, recipes, videos, and more!!
The intention of Active Kat Yoga and Energy Rejuvenation Center is to provide a safe,
encouraging environment to help our students and clients reach their individual goals.
Whether it is stress management, weight loss, health related issues or to improve your game,
we have a program that is right for you.
As Ripley County's premier mind/body center our community is quite diverse, representing all
shapes and sizes, socio-economic backgrounds, and physical abilities providing the basis of
our philosophy of bio-individuality, that what works for one person may not work for the next
person. We help you discover your true you.
Our mind/body exercise classes range from Gentle Restorative Yoga for Health to powerful
Hatha Vinyasa as well as, Pilates, Barre and Aerial Yoga for both adults and children.
However, each class does have one thing in common, to help you create more balance and an
open heart in your everyday life and in all you do.
We also offer healing arts such as Yoga Therapy, Meditation,
Qigong, Reiki, Oxygen Detox Copper Foot Soaks with
Marma Point Reflexology, EFT and ChromoTherapy.
Our health coaching programs offer one on one and group counseling to give support and
keep you on track. Together we will find a plan that's right for you, including nutrition,
exercise, relaxation and we will be there to offer support and guidance. Our clients who work
with a health coach are twice as likely to meet their goals.
Our center is located in the historical downtown district of Doniphan, MO within walking
distance to Current River.
It is the center's goal to help YOU achieve YOUR highest potential!!!!
Get a FREE Yoga Video with Kat when you sign up for our EMAIL LIST
Please enjoy these discounts and offers from our partners And help
our studio receive a commission to help pay for trainings and
programs
STATE OF THE ART MICROBIOME TESTING
WITH
MTHFR Mutation test is a one-time, simple, non-invasive cheek swab that reveals whether you have the mutation and which kind. The MTHFR gene is arguably the most important of all genes in the human body because the it has a direct effect on methylation, intracellular detoxification (therefore, total body detoxification), gene expression, the immune system, and so forth. Click here to see more about this important test.
Use Access Code "activekat" and get 10% off over 10,000 products from our online
dispensary of supplements, vitamins and lifestyle products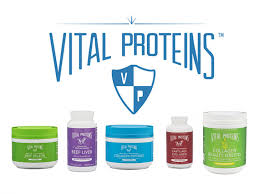 100% grass fed, pasture raised organic bone broths and collagen products.




Contact the Site Administrator

Gentle Yoga vs. Yoga Therapy

What is the difference between "gentle" yoga and yoga therapy?

A gentle yoga class implies that the class will be a lighter pace than a vigorous vinyasa class. Most classes are suitable for beginners to learn the nuts and bolts of each pose and basic breathing techniques. These classes are typically taught by a trained yoga teacher with at least 200 hrs of training OR a yoga therapist.

Yoga therapy is done ONLY by a yoga therapist who has specialized training with at least 1,000 hours of training behind them. Most often it is done one on one for a specific issue such as rehabilitation after surgery, injury, or even during cancer treatment. Yoga therapy may also be done in small group classes to address general health issues such as high blood pressure, insomnia, stress, back pain, obesity, etc., in which postures, breathing techniques, type of meditation are all geared to a specific purpose. And it may or may not be considered gentle. A yoga therapy session may make you leave your comfort zone. You may have sore muscles from working areas of the body that have been dormant due to healing, poor posture or a sedentary lifestyle. You may find it challenging to just be still and calm if you need to relax and relieve stress. In other words, challenging is in the eyes of the beholder.

While all yoga is considered therapeutic in nature and all will provide numerous health benefits, research has shown that specific sequences, specific breathing, specific relaxation techniques, and specific lifestyle support has an overall healing affect on the body.

So which one do you need? At Active Kat Yoga and Energy Rejuvenation Center we offer it all. If you are in good health and are beginning a yoga practice a gentle yoga class AND/OR a yoga therapy group class would be ideal for anyone. If you are rehabilitating or have a specific health issue then you would benefit most from private yoga therapy sessions with a specific set of sequences for your specific needs.

How do you tell the difference between the two? A yoga teacher will have "certified yoga teacher" or the letters RYT after their name. A certified yoga teacher may or may not be trained at a two hundred hour level, so it is up to you to do your due diligence to find out about the training they have taken. An RYT indicates they are registered yoga teachers with the Yoga Alliance which has distinct qualifications for their training centers. RYT's are registered at the 200 or 500 hour level. A yoga therapist will have the letters C-IAYT after their name. This indicates they have met the very stringent guidelines of the International Association of Yoga Therapists in order to have the qualifications to do yoga therapy as a healing art.

As you can see all teachers are not created equal, but are certain levels of education, training, and qualifications.

Active Kat Yoga and Energy Rejuvenation Center is a Registered Training School with the Yoga Alliance and all teachers are trained and certified at the 200 hr level, I, myself am a certified yoga therapist and E-RYT which means "Experienced Registered Yoga Teacher" and as such qualifies me to teach teachers.

As a new and emerging field in health care it is important for the public to know the difference. Never be afraid to ask questions, we will be happy to answer any questions you have. and remember, finding a yoga teacher or therapist is much like finding a doctor, you need to find one you are comfortable with, one who isn't afraid to be asked questions (it is your body afterall). If you attend a yoga class and it doesn't meet what you were looking for, try another class. The teachers and classes of yoga can be quite diverse from yoga in chairs to athletic and powerful. We run the gamut on intensities and styles. Don't give up on yoga, just keep looking to find what is right for you. Many times people will walk into a class that is powerful and feel a sense of failure because it is too challenging and others may walk into a more restorative class that is not the workout they were looking for.

At Active Kat Yoga and Energy Rejuvenation Center our monthly price covers every public group class so you can look around and decide which classes are right for you and it may be more than one. Who knows, you may just find that you want to do yoga everyday.